Overview
Texcoco Collective was born from a love of artistic innovation, social responsibility, environmental concern, and cultural appreciation. We believe it is our moral responsibility to actively repair the world, and we aim to do this through innovative design concepts, ethically sourced materials, and local collaboration.
Monique Montfroy founded Texcoco Collective with the vision to share unique, high-quality designs with the ethos of nurturing the earth, and not contributing to harmful plastic production. During her many months spent in Mexico, Monique was inspired by local artisan skills and traditions and felt compelled to create sustainable change and employment.
"As a documentary photographer I have traveled the world and been involved with people who want to positively impact the earth, and I have also seen the destruction and disregard people can have to the environment. I want to see a better future for everyone, including the earth. I am not just selling handbags. I am selling the idea that we can do better and be better as humans."
We do not have to have huge divides between people, and we do not have to harm the earth to make beautiful products. Together we can make the change we have all been talking about for so long. We are seeing the impacts our consuming habits have on the planet.
Over consumption and mass production are hot topics of conversation right now. If you, as a consumer, take a second to learn where and how your items are made, then we can start to change the unhealthy production systems that have been in place for too long.
Texcoco Collective proudly works in collaboration with a local Mexican family of handbag designers and producers. We know where our vegan leather material is grown, and we know who makes the bags.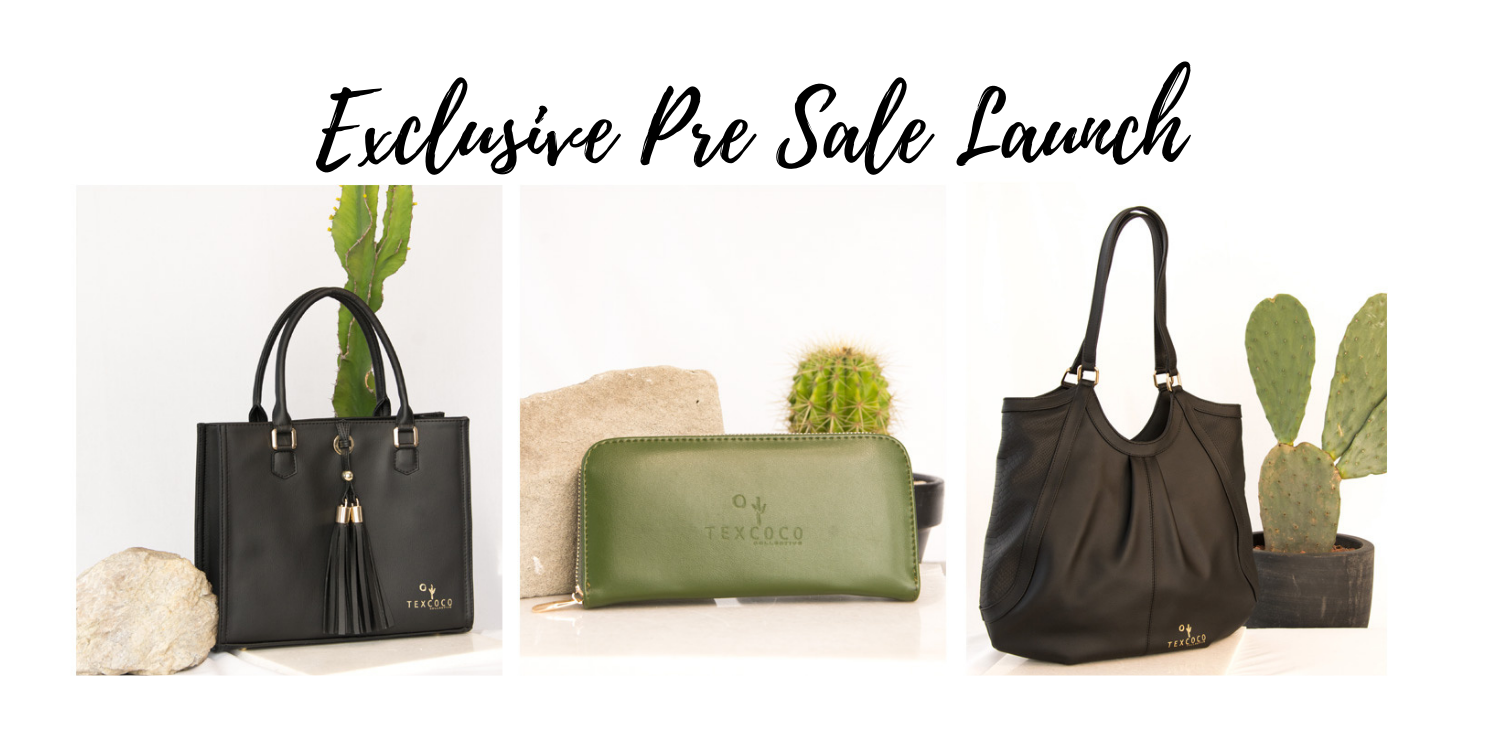 DON'T MISS OUT – Huge Savings!
We are using this platform as a pre sale event. Pre ordering here will secure your bag before they arrive in store and give you huge discounts before we officially launch our website. These prices are exclusive to Lift Women platform.
Please keep in mine we work with a small family business in Mexico to carefully and meticulously craft each handbag. Due to this there is very limited stock and we expect the first collection to be delivered mid-late October.
Vegan Leather Handbags
Inspired by the natural and raw beauty of Mexico and relaxed yet stylish nature of Gold Coast our collection is made for men and women; includes beautifully crafted cactus leather wallet, tote bag, shoulder bag, backpack and messenger bag. We promise style, function and positive purchasing choice.
We carefully and thoughtfully creates work that will have the least amount of environmental impact whilst still ensuring high-quality original work. Each piece is skillfully handmade, timeless in their design, and inspires the consumer to cherish and value their handbag. We are for the growing number of consumers who value owning fewer, well-made products over lots of disposable, cheap items.
Proudly handcrafted in Mexico
We are proudly sourcing the world's first highly sustainable and environmentally friendly, organic material made of cactus, by suppliers Desserto in Zacatecas, Mexico. Desserto has its own organic ranch where they grow the cactus. The vegan leather material is made from turning the nopal (prickly pear) cactus leaves into ethical, cruelty-free leather.
Just a three and a half hour drive south in the neighbouring state of Leon, Guanajuato, is where we produce our handbags. We work closely with a family owned and run handbag-manufacturing business. The company has been designing and manufacturing handbags for over 10 years. We have personally visited the factory and have a close working relationship with the owners. We celebrate the craftsmanship and the people that help us make the magic happen.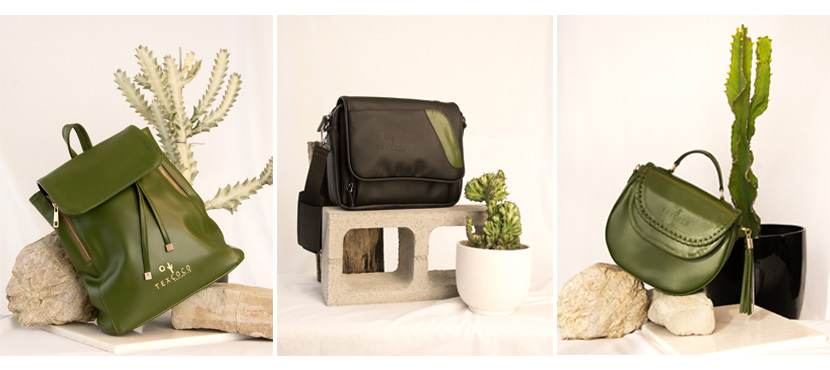 What is the problem?
Speed of fashion production has accelerated dramatically in the past 10 years, inturn greatly impacting the climate, environment and consumer habits. The fashion industry is the fifth most polluting industry on the planet, equal to livestock. It produces 10% of all humanity's carbon emissions and is the second-largest consumer of the world's water supply.
Did you know it takes the amount of water two people drink in a lifetime to tan one cowhide?
All that water is mixed with heavy metals, chromium, and sulphates that are then discarded into waterways, causing devastation to our ecosystems. Not only those, the people tanning this leather are documented to suffer from terrible skin diseases and respiratory illnesses caused by exposure to these chemicals.
The Global Fashion Agenda has found that manufacturing leather is the most environmentally impactful material from cradle to gate. So, by buying a vegan leather alternative, you can contribute to a more ethical future.
Much of what we consume is at the expense of something or someone else. We want to change this.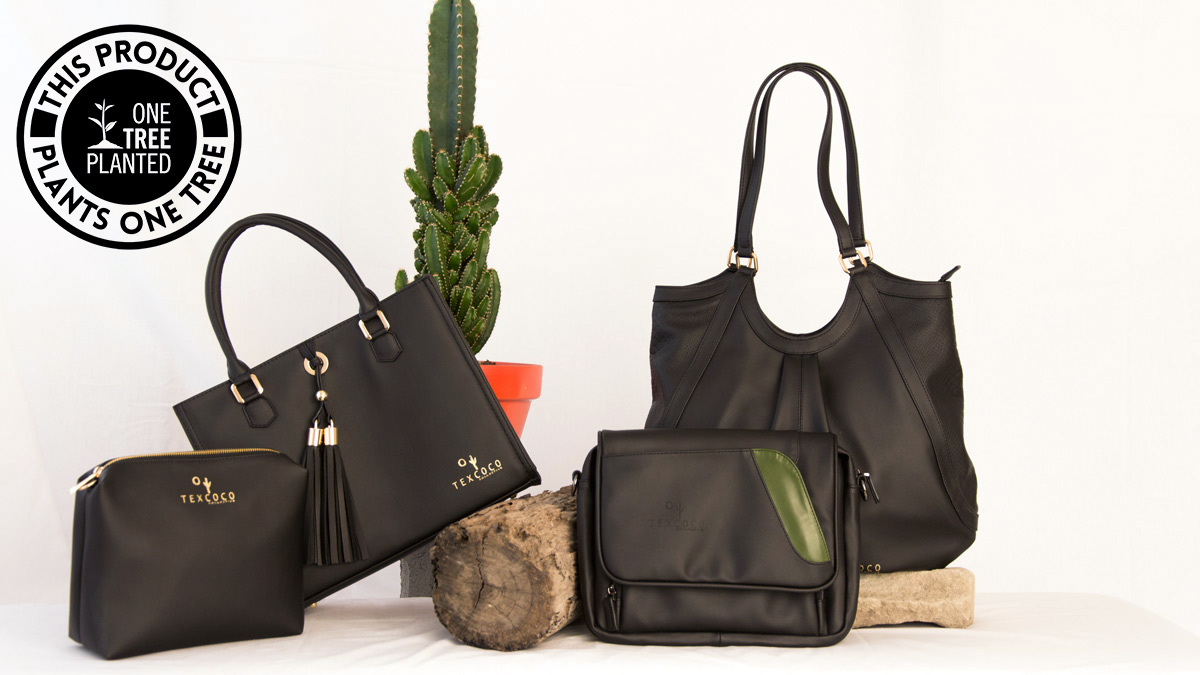 Environmental Responsibility

One handbag sold = One tree planted
We care deeply about the planet and creating a business that gives back to nature. That's why we're thrilled to partner with One Tree Planted. One Tree Planted is a 501(c)(3) nonprofit dedicated to global reforestation. They plant trees to restore nature and biodiversity.  Planting trees is one of the best ways to combat the damaging effects of climate change. Trees help clean the air we breathe, filter the water we drink, and provide habitat to over 80 percent of the world's terrestrial biodiversity.

Rewards
Cactus Leather Wallet - $99
Limited: 18 left of 20
This contemporary wallet with a sleek and subtle design, features a full zip closure with multiple interior compartments, keeping all of your cards, coins and bills neat and tidy. Handcrafted in Mexico with cactus leather.
For every wallet sold we will plant a tree in partnership with One Tree Planted.
*This is a pre-sale event. Prices are exclusive to Lift Women platform. Estimated delivery mid-late October.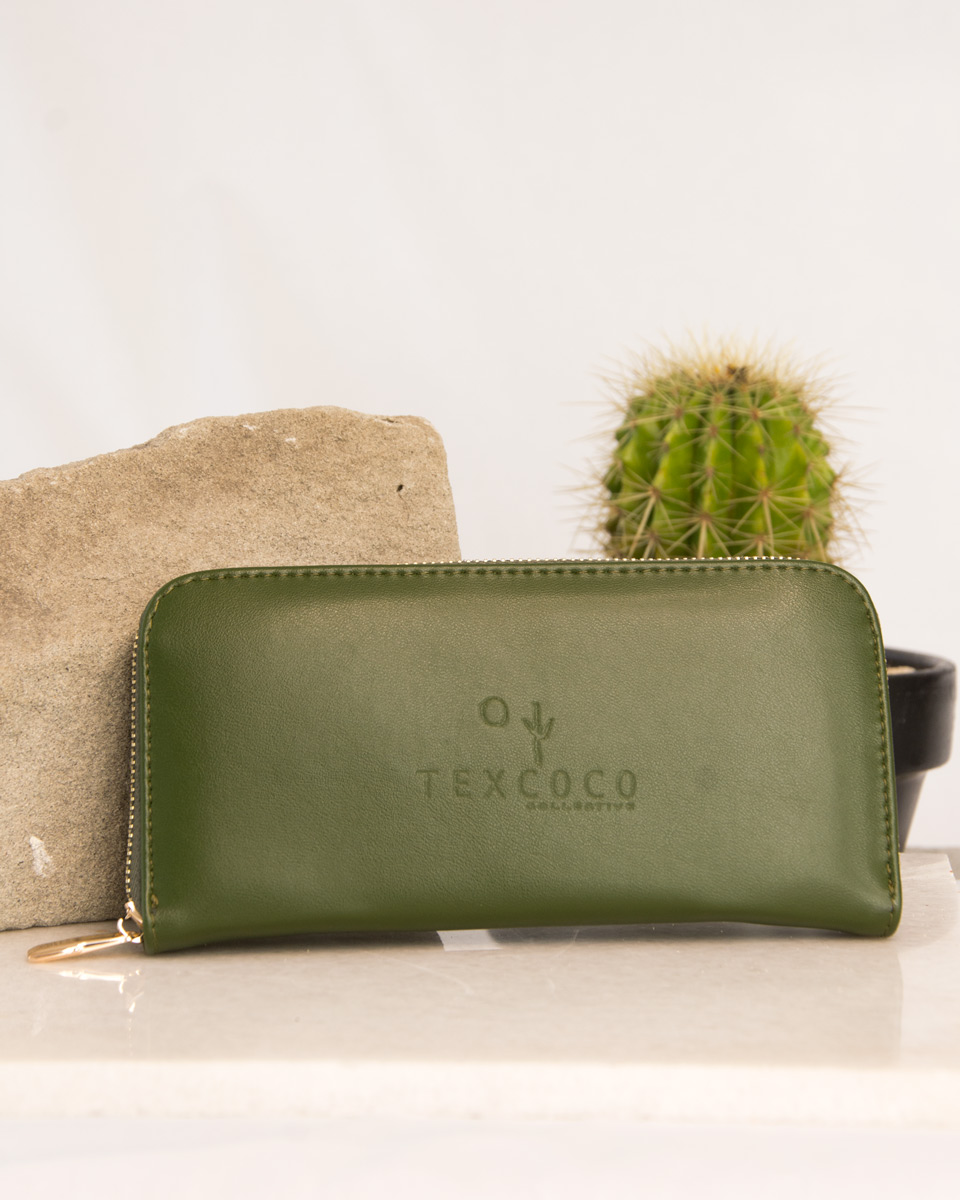 Black Tote and Makeup Bag Combo - $399
Limited: 10 left of 10
Both practical and elegant the women's tote bag brings business and style together in harmony. Spacious enough to hold all of your personal belongings and durable enough to be with you everywhere you go. An added bonus accessories or makeup bag to hold all those extra items.
Measurements: 33 cm (Width) x 27 cm (Height) x 10 cm (Depth) Fit 13 inch laptop.
Every bag sold will plant one tree with our partners One Tree Planted.
*This is a pre-sale event. Prices are exclusive to Lift Women platform. Estimated delivery mid-late October.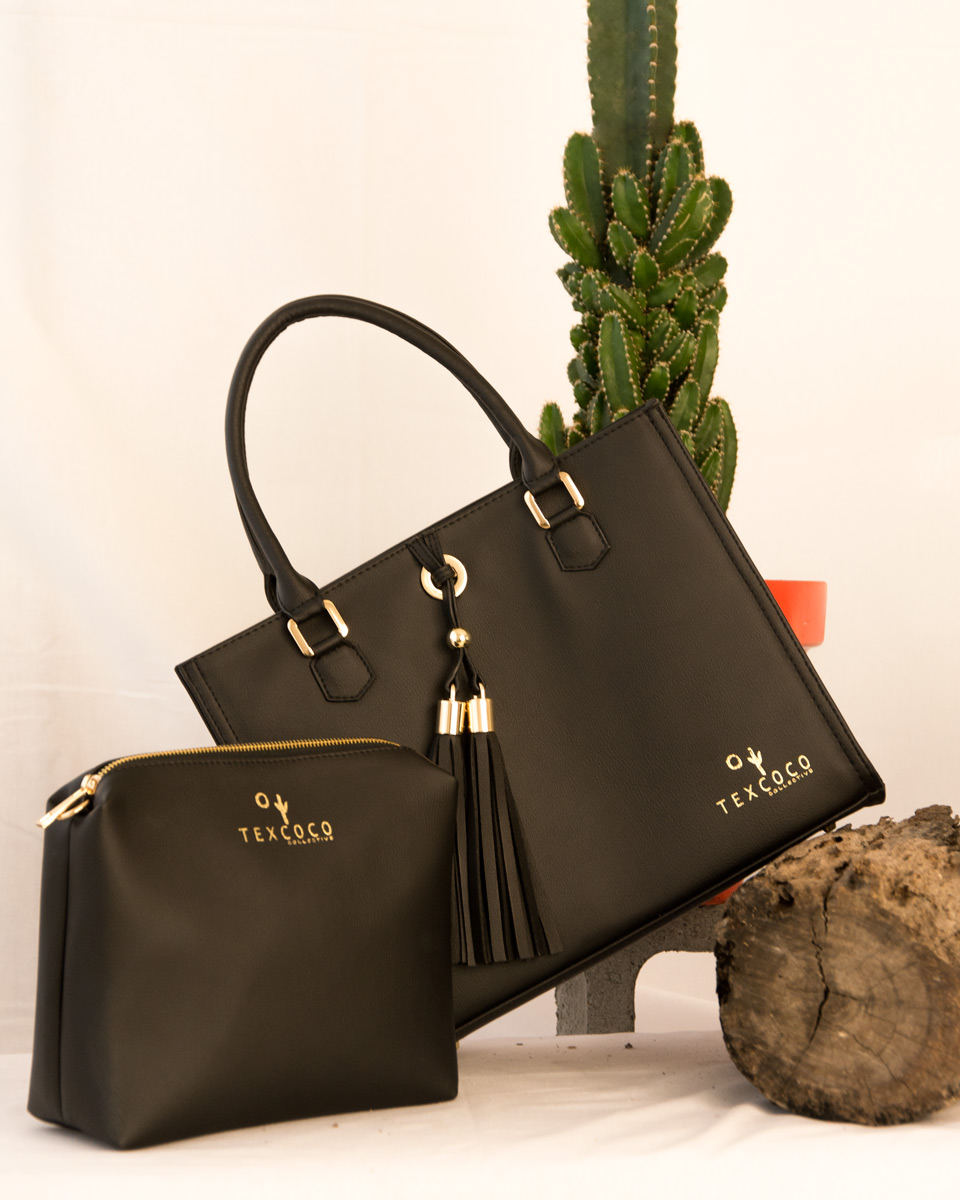 Go Green - Backpack and Wallet Combo - $250
Limited: 6 left of 10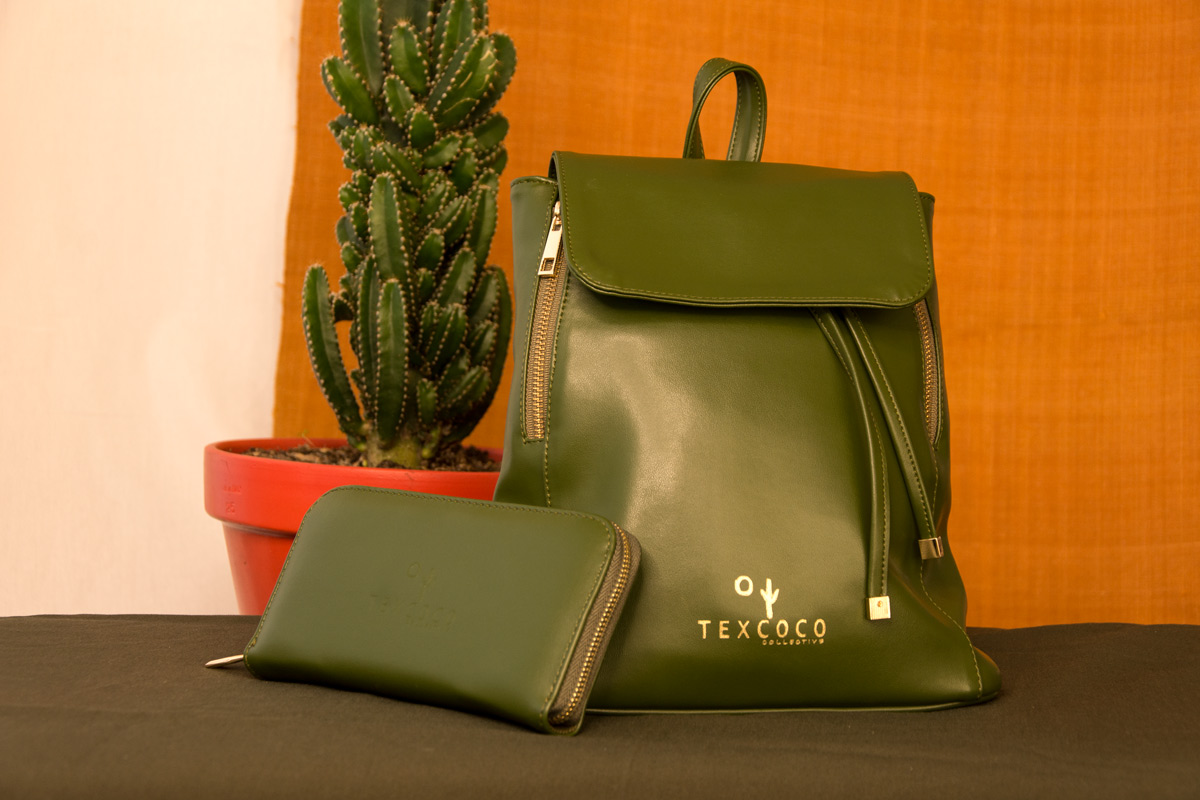 Undeniably the most practical handbag option, a backpack bag is ideal for those who prefer hands-free handbag options. Inside it has 2 pockets, one of them with a zip closure, and it has enough space to carry all your daily essentials. Combined with the cactus leather green wallet this is the ultimate eco conscious go to.
For every backpack sold we will plant a tree with our partners One Tree Planted.
*This is a pre-sale event. Prices are exclusive to Lift Women platform. Estimated delivery mid-late October.
Shoulder Bag - $350
Limited: 10 left of 10
Style, storage and versatility. Hand crafted with ample space, the cactus leather shoulder bag will hold all your essentials. Durable enough to stay with you on your daily adventures. Just slip it over your shoulder and go.
Measurements (not including handles): 40 cm (Height) x 38 cm (Width) x 10 cm (Depth) Fits 13inch laptop.
One bag sold = One tree planted
*This is a pre-sale event. Prices are exclusive to Lift Women platform. Estimated delivery mid-late October.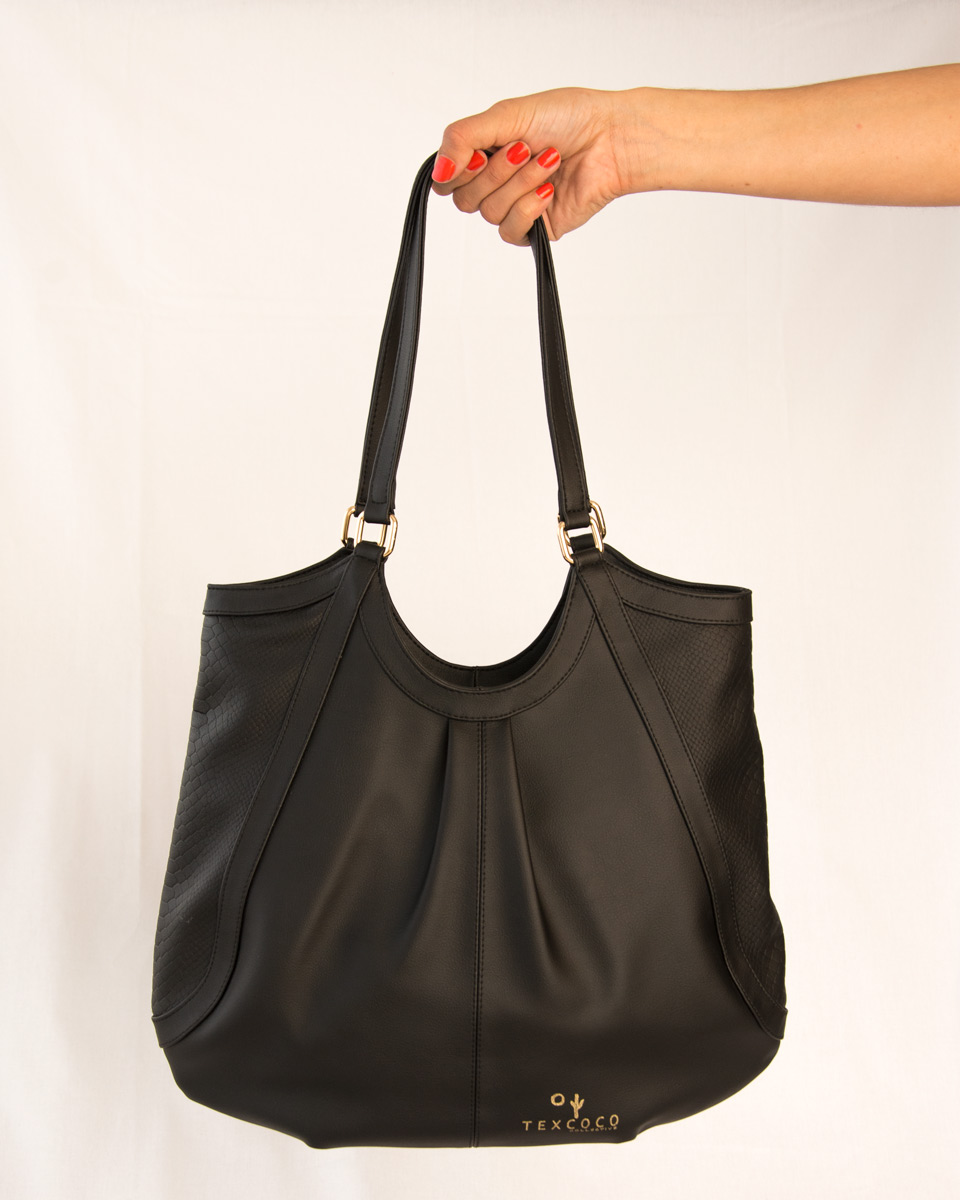 GIVEAWAY - Chance to win a Cactus Leather Wallet - $20
Limited: 494 left of 500
We thank you for any support you can give. We say thank you for your contribution by giving away ONE green cactus leather wallet.
Winner to be announced at the end of the campaign.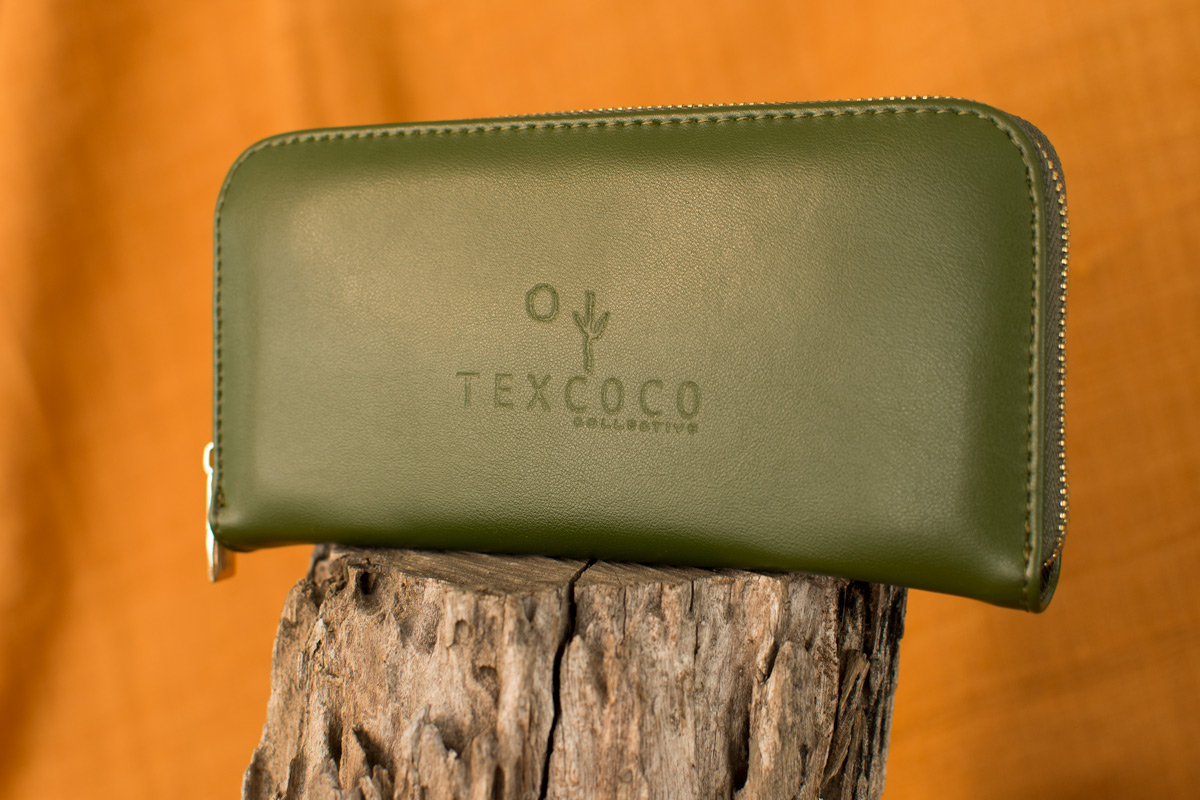 "La Luna" Cross Body handbag - $250
Limited: 8 left of 10
Superb and practical vegan cactus leather cross body bag with a unique design. It has a front compartment with a magnet-snap closure, a zippered pocket on the back, a cell phone compartment and another smaller zippered pocket to meet all your storage needs. This model can be used as a stylish handbag or a more subtle cross-body bag utilizing its adjustable strap.
Carefully handmade by master craftsmen from León, Mexico with exceptional attention to detail.
One bag sold = One Tree Planted
*This is a pre-sale event. Prices are exclusive to Lift Women platform. Estimated delivery mid-late October.