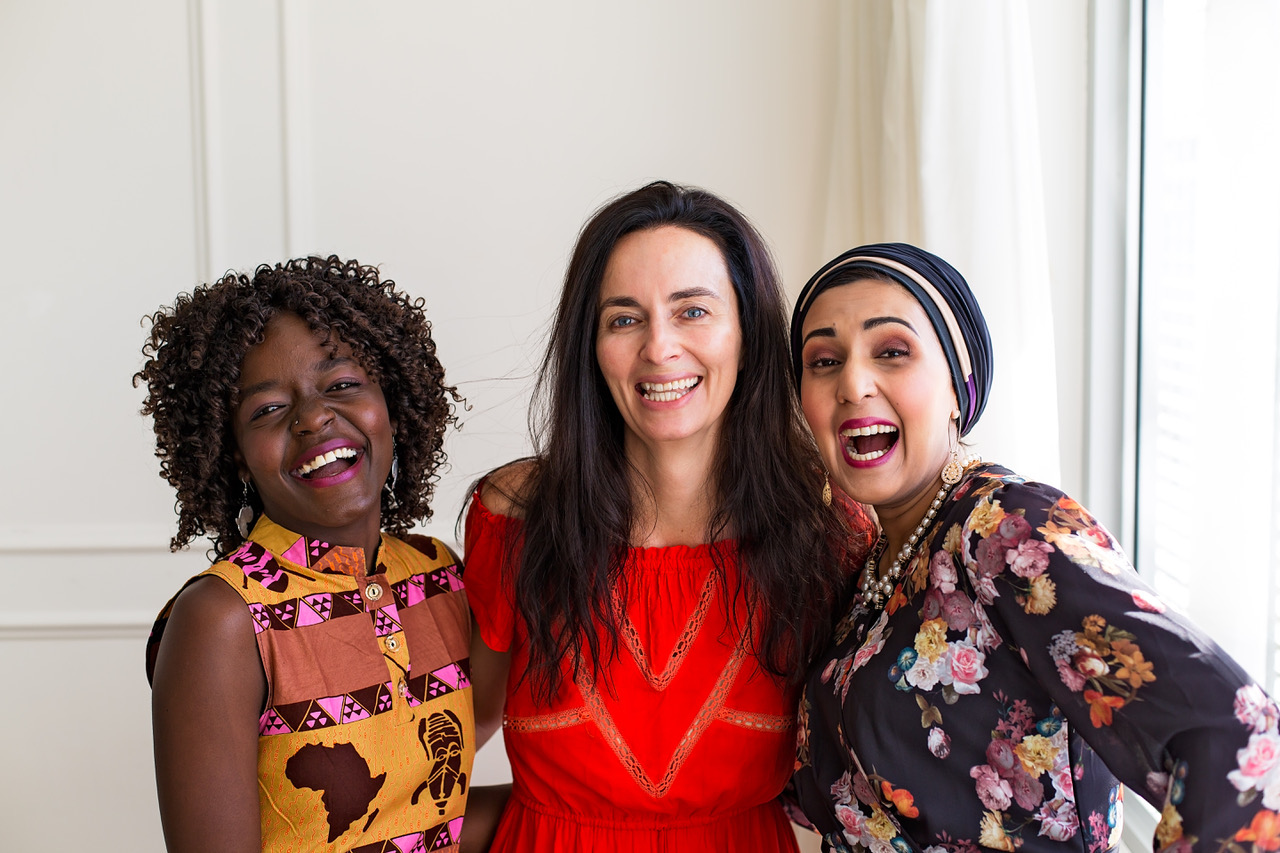 Help bring their dreams to life.
To celebrate women on International Women's day, we are proud to be launching a partnership with Global Sisters, to support and fund female micro-businesses and social enterprises. This collaboration helps to break down the age-old barriers to economic participation. It helps to unlock women's potential and overcome the barriers stopping her so she can create her own employment, become financially resilient, stand tall and influence their family and community. 
#IWD2022 #BreakTheBias #BackHerBrilliance #Liftwomen
Be part of her journey.
Support our sisters by backing these projects today.
New Projects
SUITABLE – A Male Teens Guide to Sexual Consent
Suitable is a male teens guide to sexual consent via a gamified subscription-based video academy with high profile mentors & lived experience mentors.
AtOne is a mind fitness trainer that targets stress and improves performance using virtual reality, biometrics and meditation to unlock the benefits of meditation and take people into a relaxed space faster.
Compassion Creamery – World's 1st Oat Creme Cheese
Compassion Creamery crafts the World's 1st Oat Creme Cheese that is vegan and free from coconut oils, starches, soy and nuts.
Superthink is a creative agency that uses the power of creativity and design to innovate a better world, following the United Nation's SDGs blueprint.
My mission with my teas is to promote a healthy lifestyle through the healing power of tea.
There is a need for inclusive spaces that send a powerful message that age is no limitation when it comes to feeling strong. We want to be that space!
Reach Her's Project for Vulnerable Women
Reach Her is a social enterprise on a mission to empower women by helping them gain entry into employment.
Eco Training Made Simple - A Zero Waste Future by 20xx is a goal set by a lot of councils. We are facing a waste crisis, most of this waste ends up in landfills because of contamination, and landfills are also a major source of methane, a greenhouse gas that is contributing to climate change.
A Sanctuary of emotional support, education and healing for those suffering from Chronic Inflammatory Response Syndrome (CIRS)
Building an online support platform to help the 1 in 4 people currently suffering with Chronic Inflammatory Response Syndrome in our country.
Inspiring and empowering couples around Australia to plan their wedding their way!
Bridging the Gap For Females In The Construction Industry
Bridging The Gap For Women In The Construction Industry
A Social Enterprise with a mission to improve mental and emotional wellbeing of the community and to empower positive social change on a personal level for You and many others.
Help Psionics Circles Improves Family, Personal, and Community Lifestyles.
You can help us launch and service our projects with your generous crowdfunding energies. Psionics Circles Improves Family, Personal, and Community.
Activewear that brings bold, bright and African-inspired stories and vibrancy to Australia.
Dog Shampoo Sustainable Products – re-fill stations, compostable pouches
My vision is to reduce plastics in landfill from the pet industry with my natural dog shampoo!