Overview
Story
The Mimi blanket was inspired by my daughter, Sofia. At a young age, Sofia was diagnosed with a rare neurological disorder called Rett Syndrome. This condition affects 1 in 10,000 and we were told on the day of her diagnosis that Sofia would most likely not walk or speak or be able to use her hands and the rest of her body to function properly. Since that day we have had many hard challenges, but Sofia has taught us love, dedication and strength to name a few.
The idea of the Mimi blanket came about one cold morning as I was taking Sofia on a walk in her wheelchair. I had her rugged up with a blanket tucked over her body and into the sides of her wheelchair so it wouldn't fall off. As Sofia loves the outdoors she gets quite excited and shows this excitement through bouncing her legs and as soon as this happened I had to stop to adjust the blanket. I felt like every few metres I was adjusting the blanket. I knew then that I needed to create a blanket that doesn't fall off and after several alterations the Mimi blanket was created.
It is a blanket that is easy to put on and it's versatility allows it to be worn wherever you go. There is no need for the hassle of taking shoulder straps off the wheelchair/stroller like you would when putting on a jacket. The Mimi blanket is effortless, saves time, is comfortable, warm and stylish!
The reason behind the design of a large neck hole is not only to make it easy to put on but also because some people may dislike putting something over their face. With the large opening the blanket goes over the head without covering the face and then is simply clipped into place with the side adjustments.
A strip of fabric has also been added to each side of the blanket towards the bottom, with clips that can be used to clip onto a wheelchair or stroller to prevent the wind from lifting up the blanket. The hood is also detachable, as not everyone prefers or needs a hood.
My goal for this project is to produce beautifully made, long-lasting & affordable wheelchair/stroller blankets that are comfortable, versatile and loved by the wearer.
The blankets will come in different materials for the different seasons. The summer material will be a lightweight, soft bamboo/viscose blend. The spring/autumn blanket is made from beautifully printed minky material on top with a soft minky dot layer beneath. The winter blanket is printed minky on top with a thick warm berber fleece layer beneath. There is also a soft waterproof/windproof version of the blanket.
To get the Mimi blankets produced requires your help. Imagine if we could get so many blankets funded that every child in school could happily own one, and that all the hospitals and nursing homes could give them out to people in need. I am so excited to make this happen, please help by donating towards or purchasing a blanket.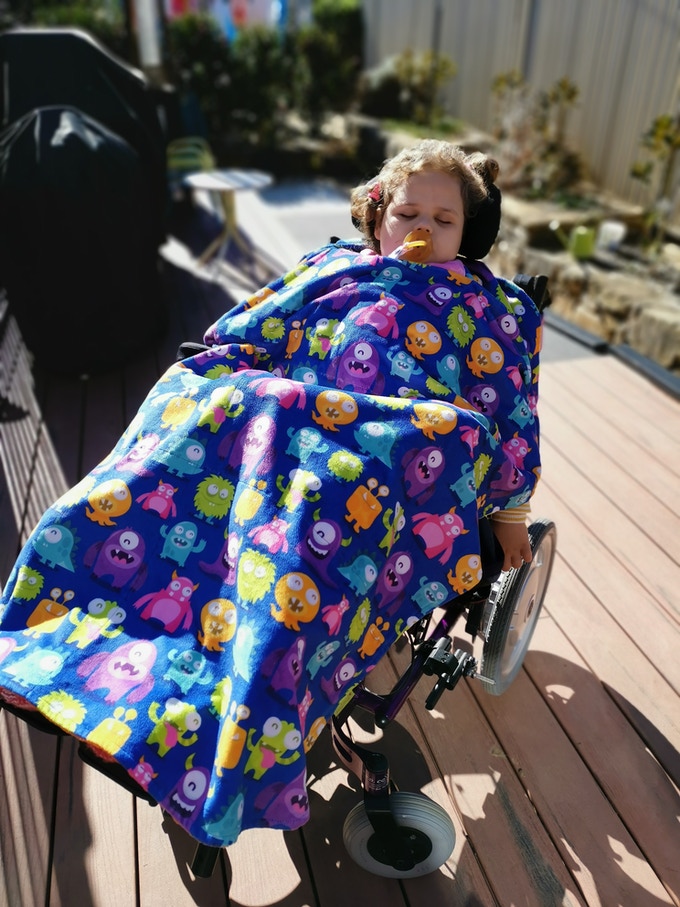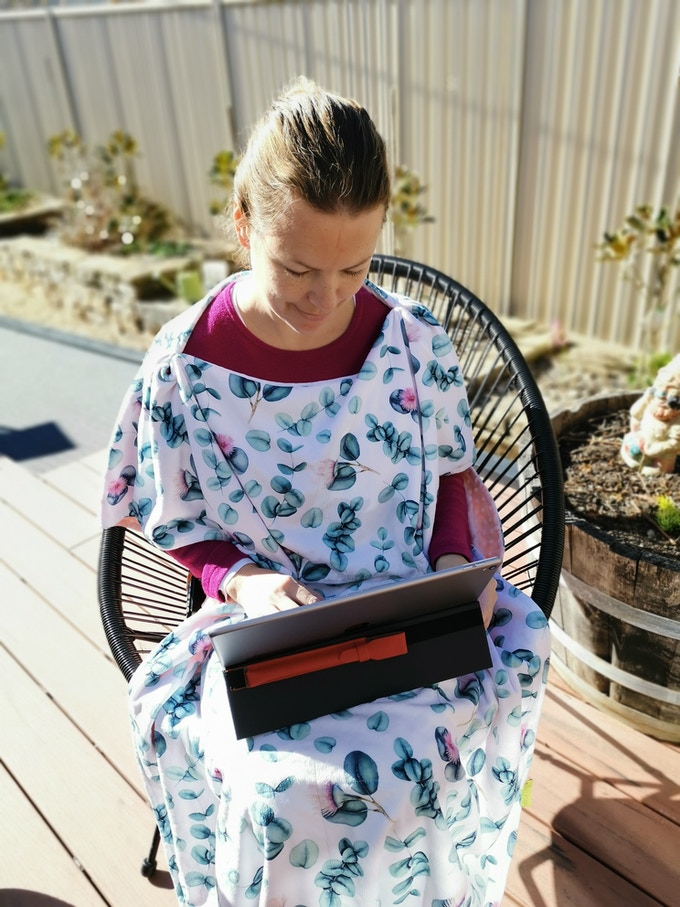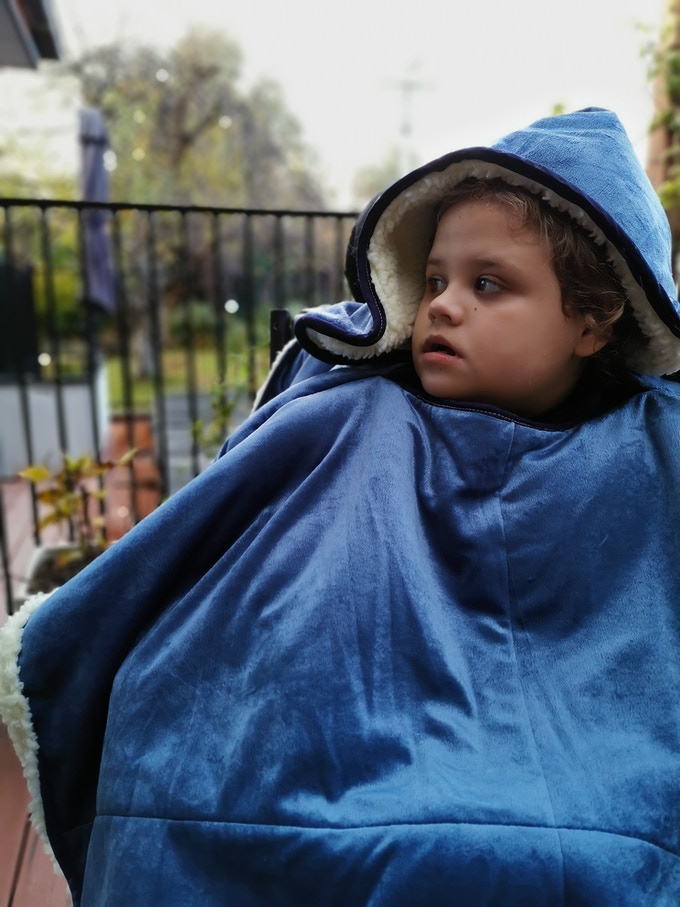 Berber Fleece/Minky Blanket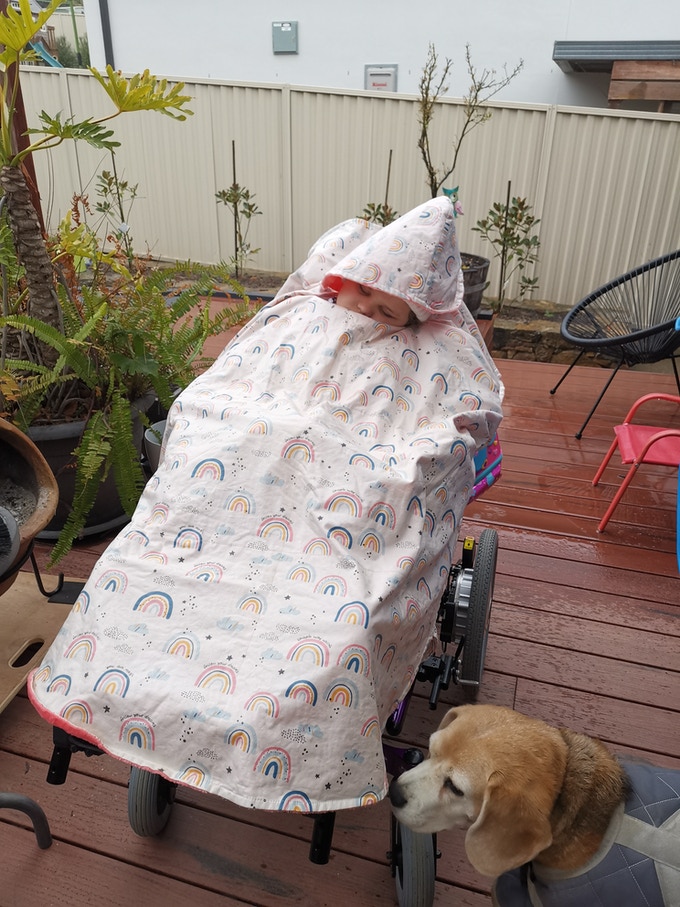 Waterproof/ Minky Blanket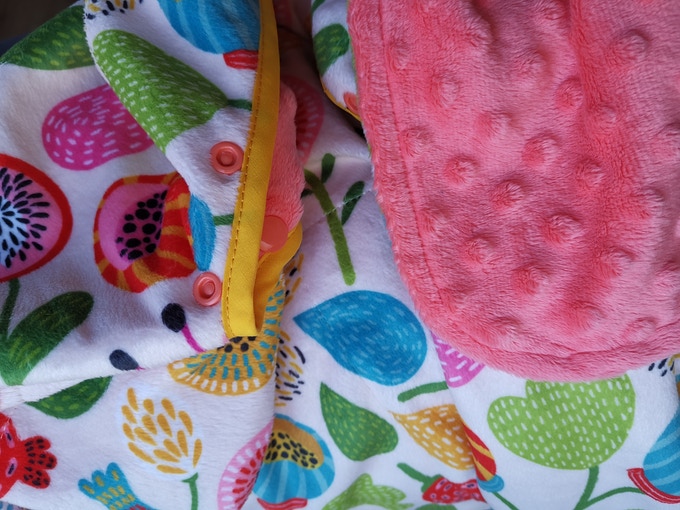 Rewards
Help fund a blanket for someone in need - $1.00
Backer Count: 5
Pledge 
AU$1

 or more
Help fund a blanket for someone in need
This donation will go towards a blanket for someone in need. Once we receive the amount needed to fund one blanket, the creator will organise the blanket to be given to someone who needs it at a special school, hospital, nursing home or care. Thank you for your support.
(Estimated delivery: Dec 2021)
1 x Bamboo blanket - $90
Limited: 28 left of 30
Pledge 
AU$90

 or more
1 x Bamboo blanket
Secure your blanket for a loved one. A beautifully soft bamboo & viscose blanket. 100% breathable and light enough to wear in an air conditioned environment. Blanket size guide: Small: 90cm x 100cm Medium: 100cm x 130cm Large: 100cm x 165cm
(Estmated delivery: Dec 2021)
1 x Minky blanket - $95
Limited: 29 left of 30
Pledge 
AU$95

 or more
1 x Minky blanket
Secure your blanket for a loved one. A beautifully soft blanket. Designer print minky on the top layer with minky dot beneath. Blanket size guide: Small: 75cm x 100cm Medium: 100cm x 142cm Large: 100cm x 160cm
(Estimated delivery: Dec 2021)
1 x Berber Fleece blanket - $100
Limited: 28 left of 30
Pledge 
AU$100

 or more
1 x Berber Fleece blanket
Secure your blanket for a loved one. A very warm blanket with berber fleece under layer and designer print on a soft minky top layer. Blanket size guide: Small: 75cm x 100cm Medium: 100cm x 142cm Large: 100cm x 160cm
(Estimated delivery: Dec 2021)
1 x Waterproof blanket - $100
Limited: 29 left of 30
Pledge 
AU$100

 or more
1 x Waterproof blanket
Secure your blanket for a loved one. A soft waterproof cotton blanket with a warm minky dot under layer. Blanket size guide: Small: 75cm x 130cm Medium: 100cm x 172cm Large: 100cm x 190cm
(Estimated delivery: Dec 2021)
1 x Waterproof/Berber Fleece blanket - $100
Limited: 28 left of 30
Pledge 
AU$100

 or more
1 x Waterproof/Berber Fleece blanket
A soft waterproof cotton blanket with a thick, warm layer or berber fleece underneath. This blanket comes with a detachable hood. Blanket size guide: Small: 75cm x 130cm Medium: 100cm x 172cm Large: 100cm x 190cm
(Estimated delivery: Dec 2021)